Q-Does shortening bra straps provide lift?
A. Simply put, no. It's all physics. If you have a paper grocery bag with handles and fill it with something heavy—say ice cream, cookies and vodka (adult milkshakes anyone?)—would you carry that bag by the handles? No way! The bag would break and ruin your delicious dessert!
Shortening the straps throws off the balance of your bra and your bust! Your bra's underband should be providing 95% of the support to your bust. Relieve your shoulders, relax and have a boozy milkshake!
Q-Wait, there are sizes bigger than DD?
A-Yes, there are and that's ok. There's an inexplicable cultural stigma surrounding breast size. It's as ridiculous as it is exhausting, so let's clear some things up. The average woman in the US wears a 36DD, and that will likely fluctuate during her lifetime. Of course there are bra sizes that are larger than DD! As I write this I'm a 34 HH (UK sizing). Yes, I'm certainly busty, but I rarely fall down on windy days and have plenty of bras that fit me and flatter my figure.
Don't let a letter or number keep you from looking and feeling your best in a bra! Bra~vo carries over 260 sizes and they're experts at finding the right fit for you. Come in, get fitted and see just how great you can look!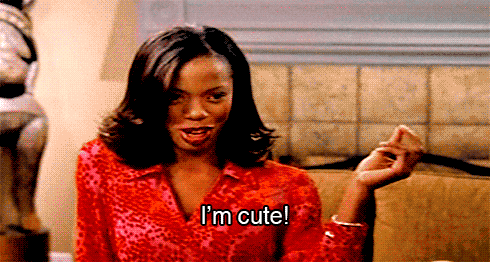 Q-A bigger band makes for a more comfortable bra, right?
Nope.
If the underband of your bra is too big, it cannot possibly do the job it was intended for, which is to support the bust. Your bra band must be low, firm, and level around your body. The underband should be at the same place in the back as it is in the front.
These are just a few of the many questions that confront a woman when buying a bra, and we want to know what's on your mind! Contact us at brablogger@bravointimates.com, on Facebook, Instagram, Twitter or come in and ask an expert in person! We're open Tuesday-Friday 10am-6pm and 10am-5pm on Saturdays!
Thanks for reading and stay fabulous dolls!
Erin M. is a 35-year-old artist, aerialist, and fashion lover on a mission to find great-fitting bras and help every woman feel beautiful. This long-time Bra~vo customer had an interest in guest blogging for us and sharing her own experiences in hopes of inspiring others, and we gladly welcomed her aboard! 
Please reload